The Attic
Come experience The Attic at MCC, featuring a premier indoor practice and teaching center, and the ultimate golf simulator experience for members and their guests.

Indoor Golf
As close to the real thing as you can get, MCC's PGA Tour Simulator spans 22 feet and provides 160 degrees of wraparound image. The only one within 600 miles, the aboutGolf SimSurround Curve model has been dubbed "the IMAX simulator" and offers members more than 50 courses to play.
Indoor Practice and Teaching
Keep your game sharp, all year round. The Club's new player development and performance area features a hitting bay equipped with JC High Speed Video and TrackMan Launch Monitor, offering factual swing analysis and ball flight information to improve your game. Instruction and fitting packages are available to members.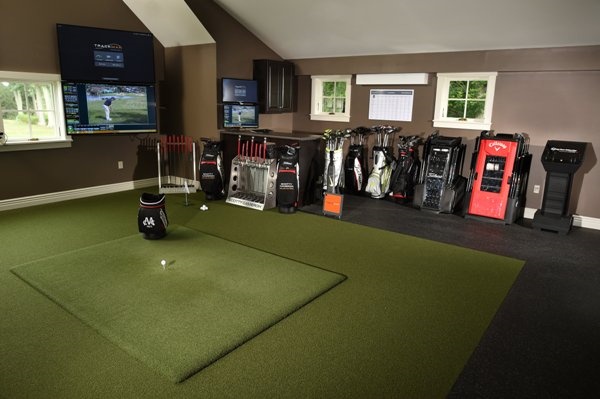 Indoor Fitness Training
Feel better. Move better. Play better. Discover how a properly functioning body and high-level coaching allows a player to swing as efficiently as possible through Titleist Performance Institute-certified instruction. Group and one-on-one training sessions will be available to members throughout the year.

Take a moment to share in our recent acknowledgements: